What We Do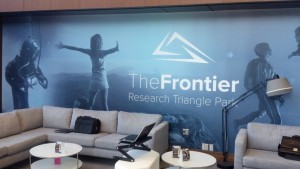 If you want to grow a bigger business this year, you really only want to know four things:
What are people sick of hearing about in your industry?
What would they like to hear more about?
What will make them hang up the phone?
What will keep them on the phone?
A Division of Snyder, Inc., Data Genius Resources is an Information Technology consulting company founded in 2013. The company focuses on solving complex problems in customer acquisition and retention, lead generation, inside and outside sales support, sales training, sales hiring and business analytics for mission critical projects.
But we never lose sight of the four big question posed above.
Our team includes some the best and brightest customer acquisition and  retention experts working in the field today, armed with the best software and the best technology. Warmly referred to as "The Genius Team," the company is comprised of individuals who have been recognized at the state and national level for their numerous business achievements in both the Fortune 500 and entrepreneurial arenas.
For example, here is a link to just one of our entrepreneurial partners, Banzai. Need more customers?  We will find them for you.  We do it better than anyone.  As individuals, we have been doing it for a long time and we have a track record of building successful companies.
We can take you from Zero to Thousands of leads. We can tell you which scripts are working best and why.  We can leverage those more successful scripts and calls to continuously improve your outreach. For more info see the Banzai partner website.
Core Competencies:
• Building new technology and processes to give companies a competitive advantage.
• Solving "intractable" IT problems that have not been solved through previous engineering efforts.
• Using extensive expertise in cloud data, and social media data mining and analytics to create customized tools and dashboards for specific business intelligence applications.
• Integrating customized applications with the most commonly used business analytics platforms, including cloud-based systems.
• Helping companies to solve mission critical business problems by making "big data" useful—creating dashboards and applications that executives can easily use in day-to-day business operations.
• Combining a deep understanding of business intelligence technology with business management—i.e., revenue metrics, goal attainment, forecasting, sales growth, customer service enhancement.
• Helping clients better utilize big data more effectively to support marketing and sales initiatives.
• Enabling clients to use big data more effectively to better understand who their customers are, what they are buying, and who they are buying it from.
• Building customized applications that help clients to use this information to strategically target clients and prospects with demand creation programs designed to drive revenue.
Data Genius Resources provides a team of people who can look at, manipulate and package your data so that your sales teams, marketing teams, operations teams, and supply chain teams can do their jobs more effectively an help you increase revenue and profits.